1.26% APY*
12 - Month CD


Spring Fling CD - Limited Time Offer
*Terms Apply
Onward Reserve
GBC stepped in and provided support when it was needed the most.
"In the worst possible time to be distracted from our business, our former bank became a big distraction and thankfully GBC stepped in."
TJ Callaway
Founder, CEO | Onward Reserve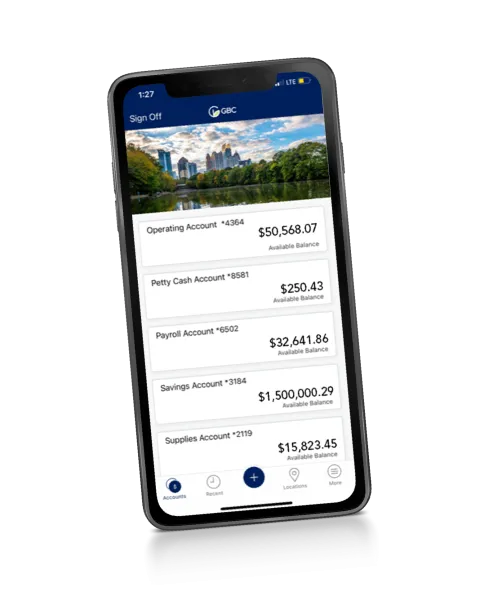 Business Direct
Mobile Banking
To help you access your accounts on the go, GBC is proud to offer mobile banking. Manage your accounts on the go 24/7, anywhere your phone goes.

"They are of the mindset that we're going to work together to come up with a creative solution and ultimately that's why we went with GBC."
Matt Lowe
CEO | Swift Straw