Tyler Jones Named GBC Griffin Market President
Atlanta, GA (September 15, 2023) - After eight years of diverse experiences across the financial services industry, Tyler Jones is returning home to Griffin, Georgia, as the newly appointed Market President for Georgia Banking Company (GBC).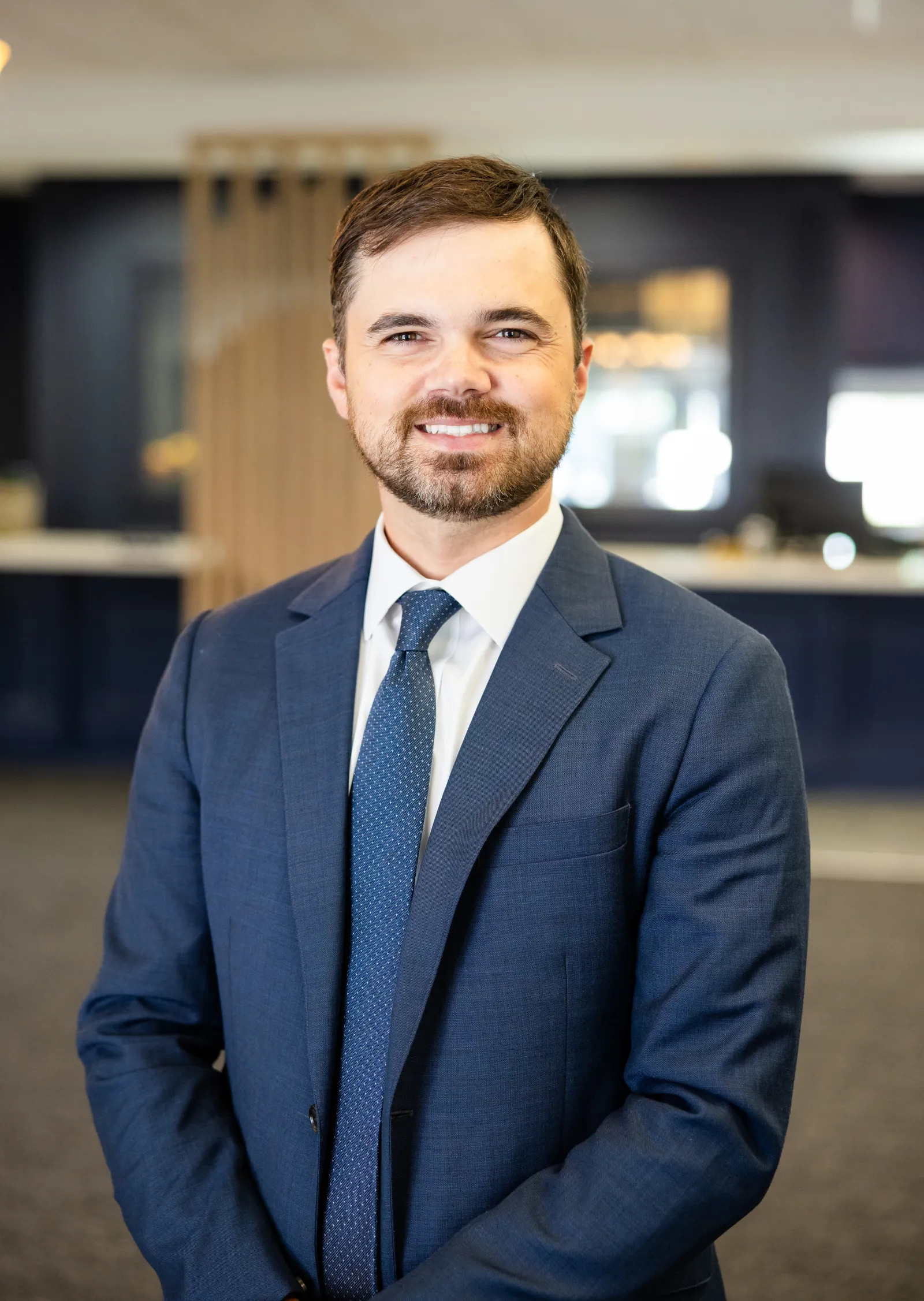 "For the past two years, Tyler has been an integral part of our team, serving as the Vice President of Specialty Finance," said Bartow Morgan, Jr., CEO of GBC. "During this time, he has witnessed and contributed to our remarkable growth. We are confident that his leadership will continue to drive us forward, pushing the envelope on sophistication and innovation in the community banking space."
Tyler's journey has taken him through various industries, including structured real estate transactions, lending to private equity and private credit funds, small business management, company sales, and a wide array of structured finance products. Now, he will leverage these skills to invigorate and propel businesses in the Griffin community. The experienced and knowledgeable team in Griffin is dedicated to understanding the unique financial needs of clients and providing tailored solutions to help achieve those goals. Visit the newly renovated offices at 1624 N Expressway and meet the team.
About GBC
GBC is a locally owned community bank headquartered in Atlanta, Georgia, with approximately $1.6 billion in assets as of June 30, 2023. Led by fifth-generation banker CEO Bartow Morgan, Jr., GBC's team of veteran bankers is focused on leveraging technology to deliver an exceptional service experience to meet the needs of growing businesses and consumers. GBC was named a 2023 Top Workplace by the AJC. To learn more, visit GeorgiaBanking.com.
Contact:
Margaret Whieldon
Georgia Banking Company
SVP/Director of Marketing
mwhieldon@GeorgiaBanking.com