Bold Bankers - Make It Happen
Derricka Sterling | Griffin Retail Market Leader | Bold Bankers
Derricka Sterling is a veteran banker bringing 12 years of retail banking management experience to grow Griffin and cultivate long-lasting relationships with both small business owners and personal customers. She is a trusted advisor who takes pride in her focus on fraud, loss prevention, and elder abuse and exploitation as she always seeks to provide solutions resulting in peace of mind.
Q&A

Service | Expertise | Relationships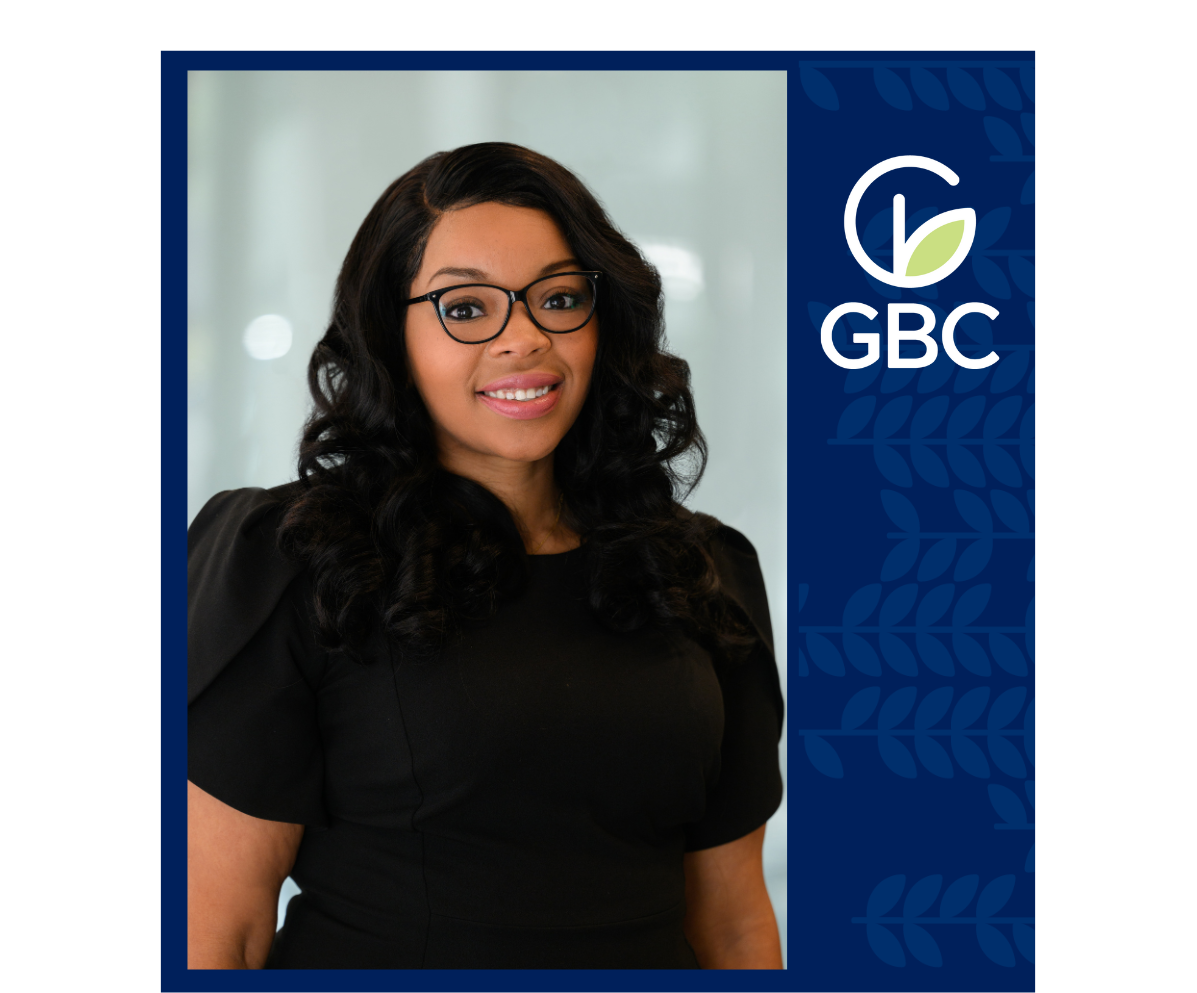 1. What do you love most about being a Retail Market Leader? The aspect I love most about my job is helping clients and their families manage and grow their lives through becoming financially stable. I enjoy building relationships with clients and seeing how the smallest personal gesture can impact how they choose to do business with me. It is the most rewarding part of my job.
2. Why is service such an important aspect of your role at GBC? Service is important to my job because it is what differentiates my business from others, overall. By providing exceptional service to clients, I am able to show them how much I care about their business as well as them personally.
3. How does expertise and continuously learning help your customers achieve success? By staying abreast to new and changing information, I am able to present new ideas to clients and make sure I am helping them make sound decisions for their lives. I want to make sure I provide clients with well informed advice so that working with me is a seamless experience based on knowledge and complete processes.
4. What about building relationships helps your customers with their banking needs? Trust is the most key component of building relationships with clients. If a customer cannot trust that I am assisting them in helping them make decisions that are right for both them and the bank; I am doing them a complete disservice.
5. What has your banking experience taught you the most? / OR what's your biggest piece of advice? Working in banking has taught me to be consciously aware of the successes and struggles that customers deal with when it comes to dealing with their finances. I have learned how to successfully engage with clients from all walks of life and I work hard to make them feel comfortable when discussing their finances with me. I have learned that no matter how much money a customer has or doesn't have, they all want to be knowledgeable and in control of their money. When they need help or advice, I want to be the person they trust to come to and discuss how I can help them manage their money. I love working hard for the customers to provide them with a great experience and peace of mind.
Your Success is Our Mission
Book time with Derricka today!
About GBC
Georgia Banking Company (GBC) is a full-service, commercial community bank headquartered in Atlanta, Georgia. GBC's team of veteran bankers know their communities and are focused on leveraging technology to deliver an exceptional service experience to meet the needs of growing businesses and private banking clients. The bank also offers a unique suite of mortgage products to independent mortgage bankers across the nation. Visit GeorgiaBanking.com to learn more.