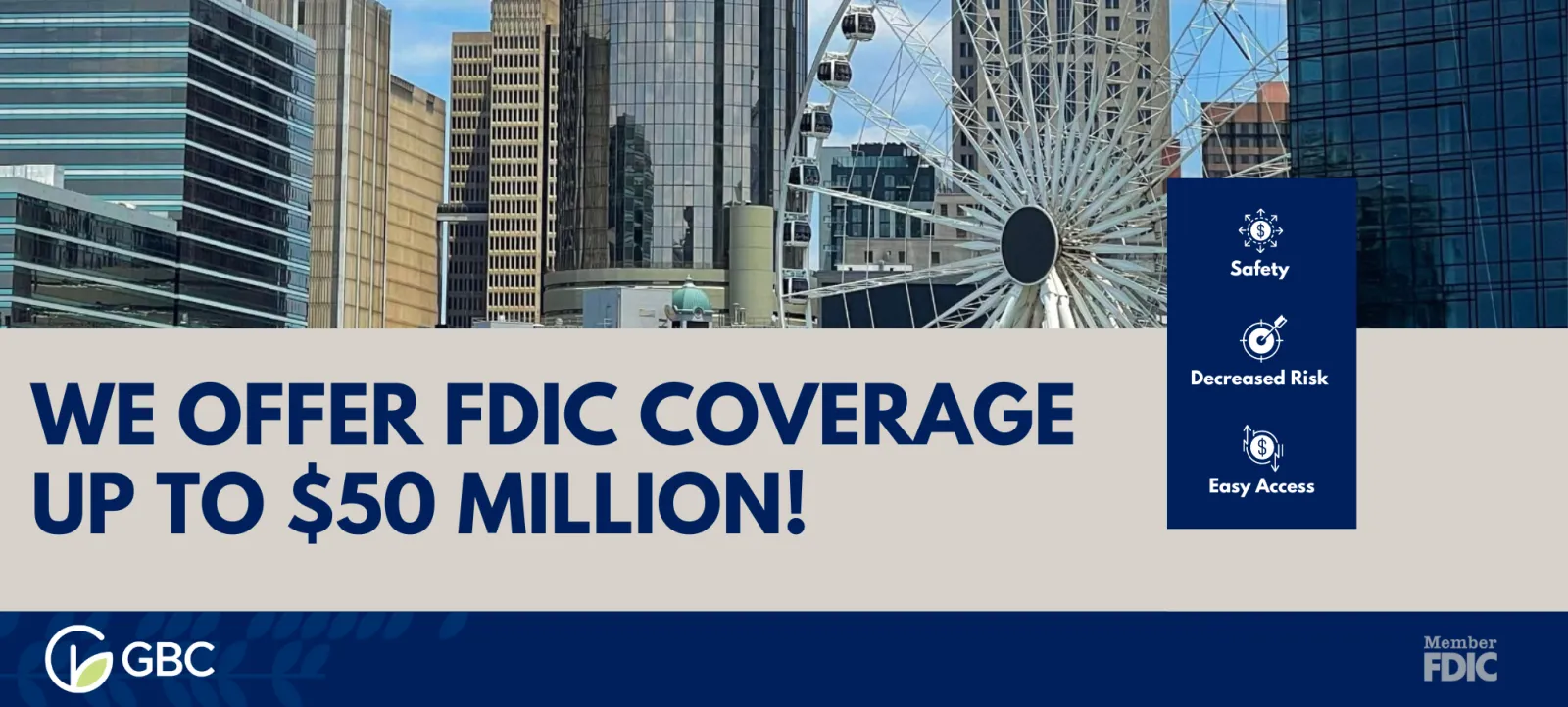 FDIC COVERAGE UP TO $50 MILLION
Safety | Decreased Risk | Daily Liquidity | Easy Access
GBC is focused on helping you make the most of your money. With our flexible banking options, we provide you with FDIC coverage up to $50 million. You won't have to wait 30-45 days; your funds can be covered now…just give us a call or stop by any of our six locations throughout Metro Atlanta.
As the Bank of Choice, we are a strong and stable, locally owned community bank with close ties to the communities we serve. Our veteran bankers are focused on building relationships and finding just the right solution for all of your financial needs. Whether you are a business owner or consumer, contact us today and let us provide an exceptional customer experience you won't find at other banks.

About GBC

Georgia Banking Company (GBC) is a full-service, commercial community bank headquartered in Atlanta, Georgia. GBC's team of veteran bankers know their communities and are focused on leveraging technology to deliver an exceptional service experience to meet the needs of growing businesses and private banking clients. The bank also offers a unique suite of mortgage products to independent mortgage bankers across the nation. Visit GeorgiaBanking.com to learn more.