Elder Abuse Awareness Month Knowledge is Power
Have you or someone you care about been the victim of elder abuse? Perhaps you are unsure. One of the best ways to protect yourself and your loved ones is to be armed with the knowledge of what elder abuse is and ways to recognize it. Knowledge is power and education is the key to making a change. In this blog, we will share some of the valuable resources available to keep our elders protected.
What is Elder Abuse?

Elder abuse is an intentional act or failure to act that causes or creates a risk of harm to an older adult. Common types of elder abuse include Physical Abuse, Emotional or Psychological Abuse, Neglect, and Financial Exploitation. Abuse may occur at the hands of a caregiver or other person the elder trusts. Approximately one in 10 older Americans have experienced some form of elder abuse. Some estimates range as high as five million elders who are abused each year. In almost 60% of elder abuse and neglect cases, the perpetrator is a family member.


Recent studies suggest that financial exploitation is the most common form of elder abuse. Financial exploitation is defined as the illegal, unauthorized, or improper use of an elder individual's resources by a caregiver or other person in a trusting relationship, for the benefit of someone other than the elder individual. This includes but is not limited to, depriving the elder individual of rightful access to, information about, or use of personal benefits, resources, belongings, or assets. Financial abuse and fraud are often under-reported. However, losses by victims of financial abuse and fraud are estimated to be $36.5 Billion annually.

Georgia Law

Georgia has special laws in place for the protection of Elder Persons against Financial Exploitation. The Law defines an Elder Person as a person 65 years of age or older. The law also covers disabled adults 18 years of age or older who are mentally or physically incapacitated or have Alzheimer's disease or dementia.
Improperly using a disabled adult or elder person's resources through undue influence, coercion, harassment, duress, deception, false representation, false pretense, abuse of access, or other similar means for one's own or another person's profit or advantage is illegal. Any person convicted of the crime of financial exploitation against protected persons can be punished by imprisonment, a fine, or both.
The Georgia Department of Human Services, Division of Aging Services assists older individuals, other at-risk adults, and their families and caregivers to achieve safe, self-reliant lives. Adult Protective Services is the state entity charged with investigating reports of abuse, neglect, and/or exploitation of protected individuals.
Red Flags of a Scam

Recognizing scams and learning how to avoid them is one of the best ways to protect yourself or your loved ones from becoming a victim of elder financial exploitation. Elder adults are often targeted by scammers who view them as particularly vulnerable. Following are some common Red Flags of a Scam:
Being asked to pay money in order to receive a prize
Pressure to act immediately
Use of scare tactics, such as telling you a loved one is in danger, your computer has been hacked or threatening arrest if you don't take action
Requests for payment in gift cards, prepaid cards, or cryptocurrency
Get-rich-quick promises that sound too good to be true
Promises to recover money you may have lost in other scams for a fee.

The Georgia Department of Law, Consumer Protection Division has published the Georgia Consumer Protection Guide for Older Adults. This is a valuable resource available to the public to help older adults avoid fraud and exploitation. The guide explains how common scams work and what you should know to safeguard yourself from becoming a victim. Going even further beyond scams, the guide addresses important topics such as identity theft, cybersecurity, reverse mortgages, advance directives, long-term care, and funerals.
Internet Related Fraud

Internet-related fraud continues to rise. The Federal Bureau of Investigation's (FBI) Internet Crime Compliant Center (IC3) is the central intake point for victims to report fraud. The IC3 receives thousands of complaints every day reporting a wide variety of schemes, many of which target older adults. In 2022, over 88,000 complaints were received from victims over the age 60. Total losses of $3.1 Billion were reported. That is an 84% increase in losses from 2021. The average dollar loss per victim is $35,101. 5,456 victims report losing more than $100,000.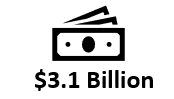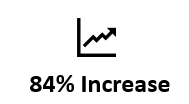 The FBI published the 2022 IC3 Elder Fraud Annual Report to bring awareness to the growing problem of internet-related fraud and hopefully prevent future victimization. The public is encouraged to report any internet-related fraud, and even attempted fraud, to the IC3 as soon as possible.

GBC's Commitment to Our Elder Customers

As a financial institution, our bankers are involved in ongoing training related to the growing problem of elder abuse, and more specifically elder financial exploitation. GBC is proud to be one of 140 financial institutions that earned the AARP BankSafe Trained Seal in 2023 in recognition of the training and policies we have in place to better protect older individuals from financial exploitation.
Your success is our mission at GBC. We are here to serve you. If you have questions or concerns regarding potentially fraudulent activity, reach out to one of our bankers and we will be happy to help you navigate the situation and do everything we can to help protect your assets.
About GBC
Georgia Banking Company (GBC) is a full-service, commercial community bank headquartered in Atlanta, Georgia. GBC's team of veteran bankers know their communities and are focused on leveraging technology to deliver an exceptional service experience to meet the needs of growing businesses and private banking clients. The bank also offers a unique suite of mortgage products to independent mortgage bankers across the nation. Visit GeorgiaBanking.com to learn more.
Published 6.2.23