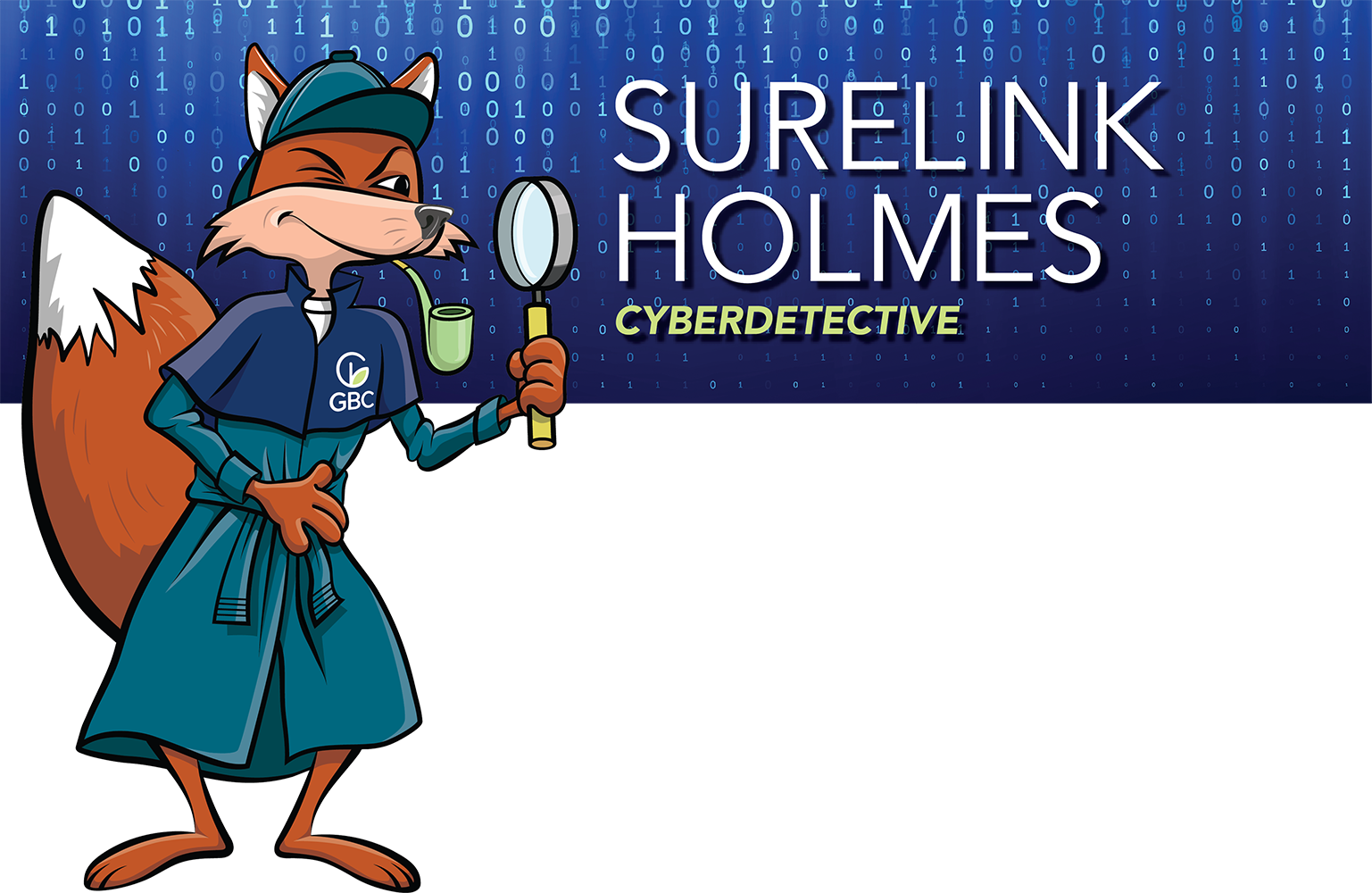 CYBERSECURITY: SOCIAL ENGINEERING

Ladies and gentlemen, meet Surelink Holmes - the Sherlock Holmes of the cybersecurity world!

We're proud to have Surelink on our team as we work together to knock out the cyber crooks! With years of experience under his belt as a cybersecurity expert for Scotland Yard's Cyber-Crime Squad, Surelink has fought against Social Engineering attacks such as Business Email Compromise and phishing scams to protect the citizens of England. But that's not all - he's joined GBC to protect our customers' private information and financial assets from falling into the wrong hands.
He will be posting blog articles from time to time to help you better understand how to protect your assets from cyber crooks! We couldn't be more thrilled to have this cyber-sleuth on our team! With Surelink at the helm, you can rest assured that your cybersecurity needs are in the hands of a true expert. Watch out because Surelink is on the case!


SOCIAL ENGINEERING
Social engineering is a tactic used by cybercriminals to manipulate individuals into divulging sensitive information or performing actions that can lead to a security breach. There are different types of social engineering attacks, and it is essential to know them to identify and avoid them.
Here are some examples:
Phishing: This is the most common type of social engineering attack. Cybercriminals send emails that appear legitimate, but they contain links that lead to malicious websites or attachments that can infect your device with malware. The best way to avoid phishing attacks is to be cautious of unsolicited emails, check the sender's address, and avoid clicking links or downloading attachments from unknown sources.
Baiting: In this attack, cybercriminals use enticing offers such as free downloads, discounts, or gift cards to lure individuals into clicking on malicious links or downloading malware. To avoid baiting attacks, it is important to be cautious of offers that seem too good to be true and to always verify the source before downloading anything.
Pretexting: This is a type of social engineering attack where cybercriminals impersonate a trustworthy entity, such as a bank or a government agency, to gain access to sensitive information. The best way to avoid pretexting attacks is to always verify the identity of the person or entity requesting your information and never share sensitive information without confirming the legitimacy of the request.
Cybercriminals often change tactics hoping you'll give them your personal information. Just one click on a link to a fake website can give them your login and password.
Once they get you, they can get control of your email, bank account and more. Some things to watch out for are:
• High-pressure language; scare tactics
• Misspelled words
• Requests to click on links or attachments
• Unfamiliar alerts that you don't remember signing up for
When in doubt, don't click, don't reply, don't respond. If you want to know more, call the company using contact information you already have or search on the internet. DO NOT CALL using the contact information in the suspicious email since it's likely to be fake.
In next month's blog, I'll be discussing the importance of cybersecurity during your summer vacation. So be sure to check back next month for more helpful tips on how to stay safe online. #SurelinkHolmes #Cybersecurity #GBC #BankofChoice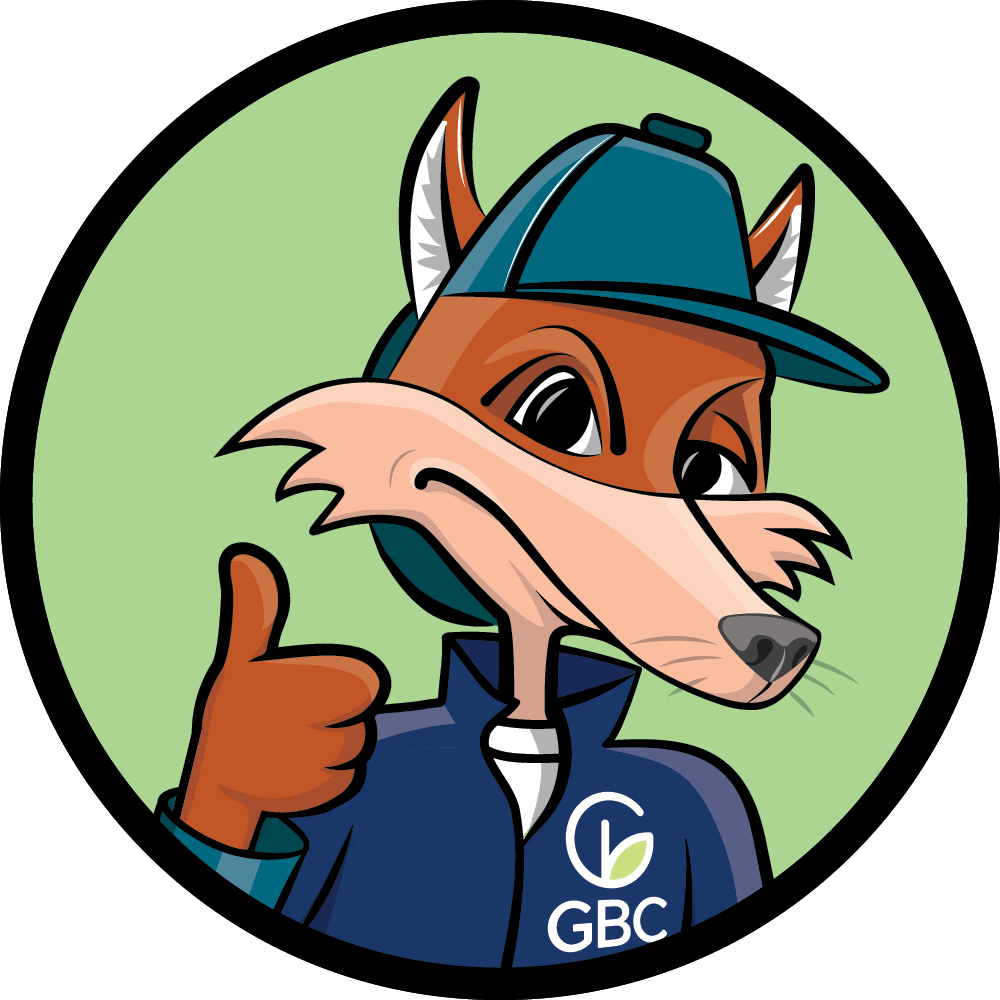 About GBC
Georgia Banking Company (GBC) is a full-service, commercial community bank headquartered in Atlanta, Georgia. GBC's team of veteran bankers know their communities and are focused on leveraging technology to deliver an exceptional service experience to meet the needs of growing businesses and private banking clients. The bank also offers a unique suite of mortgage products to independent mortgage bankers across the nation. Visit GeorgiaBanking.com to learn more.
Published 5.18.23