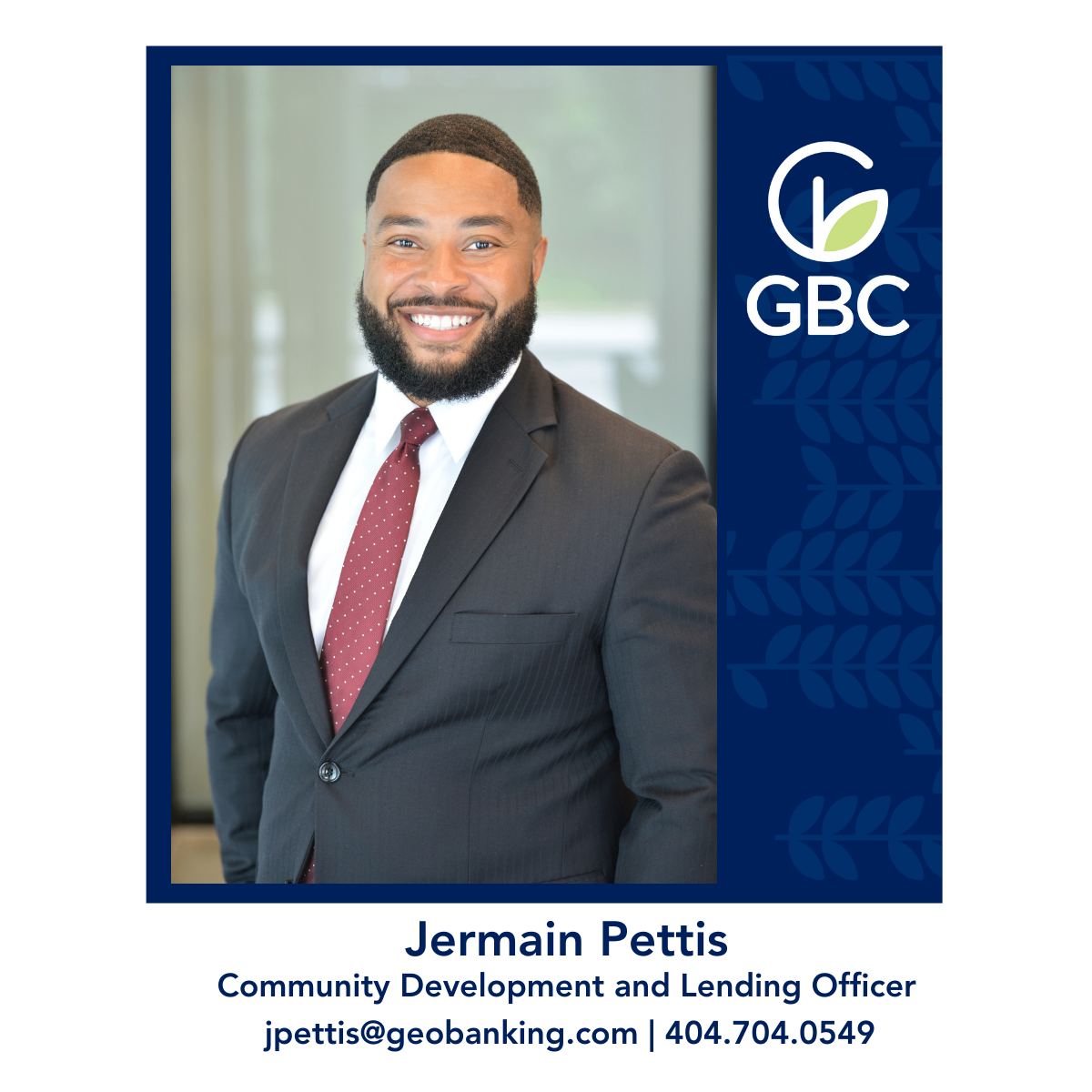 Bold Bankers
Jermain Pettis | Community Development and Lending Officer | Bold Bankers
Jermain began his banking career 21 years ago as an intern in June of 2000. Each summer, he would work in a different department within the bank and upon graduating he was hired as a Commercial Banking Management Trainee; he's been in commercial banking ever since. He leverages 21 years of banking knowledge and experience around lending, depository, and treasury management services to help businesses of all industries save time and money while increasing efficiency.
With an understanding that ownership of small to medium sized businesses is tough, he takes pride in the role he has played in helping his clients accomplish many goals over the years. The satisfaction he feels in helping to fulfill the dreams of business owners through his service as their banking partner solidifies the impact his contribution has made.
GBC is full service, with an emphasis of SERVICE, and Jermain is excited for the opportunity to provide customer centric banking with the products and solutions customers have come to expect from big banks.
About GBC
Georgia Banking Company (GBC) is a full-service, commercial community bank headquartered in Atlanta, Georgia. GBC's team of veteran bankers know their communities and are focused on leveraging technology to deliver an exceptional service experience to meet the needs of growing businesses and private banking clients. The bank also offers a unique suite of mortgage products to independent mortgage bankers across the nation. Visit GeorgiaBanking.com to learn more.