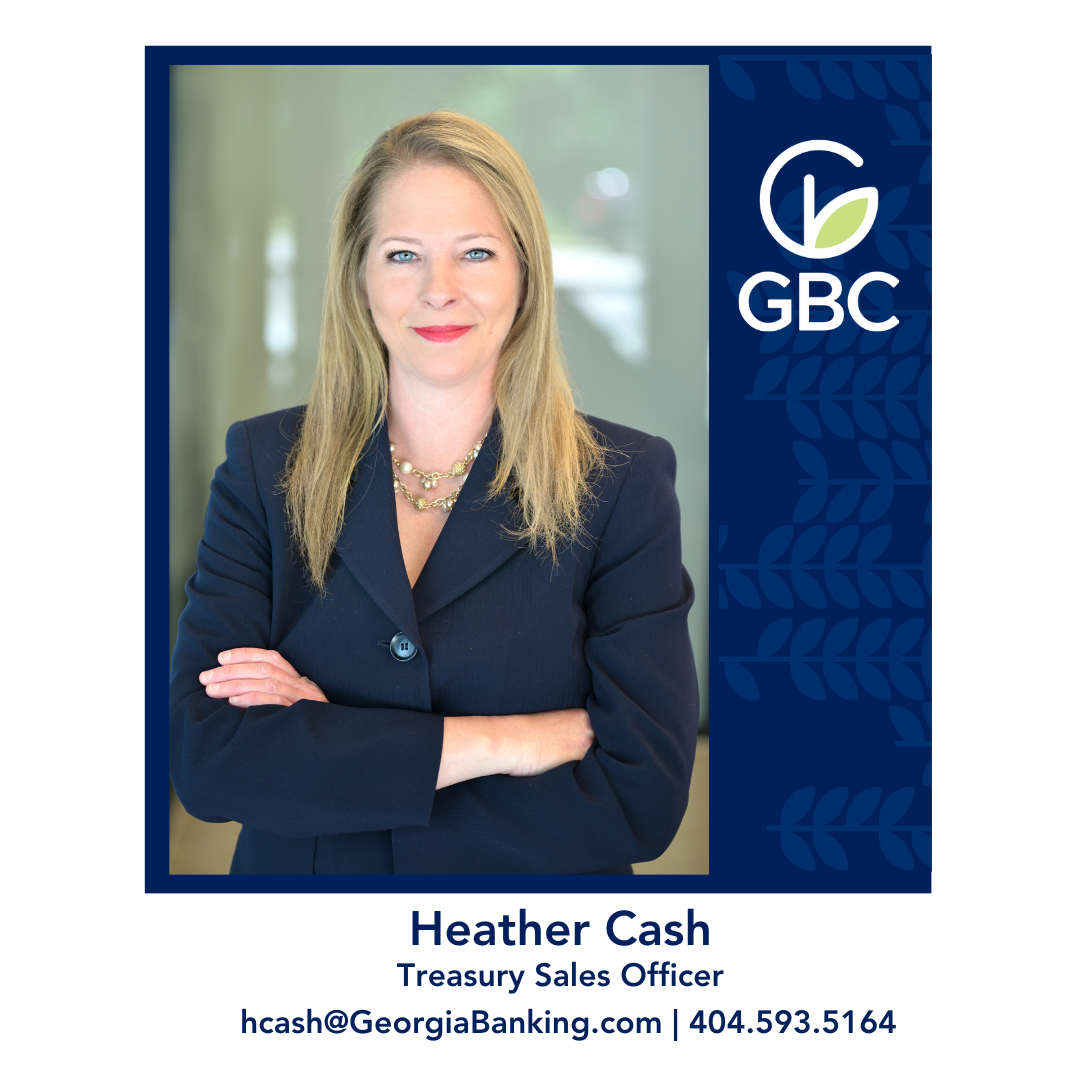 Bold Bankers
Heather Cash | Treasury Sales Officer | Bold Bankers
Heather has been in banking for 20 years, and it is a profession she has always looked up to. She fondly remembers the days of going through the drive- thru with her mom, and getting a lollipop, and thinking "that's what I want to do!"
She started out in the Retail Segment of banking out of high school and came into Treasury in 2010 focusing on Commercial Real Estate and Community Banking across Georgia. Throughout her banking career she was fortunate to have had great leadership that she could learn from.
As an experienced banker in Commercial Real Estate and Community Banking, her responsibilities include understanding current and potential business clients' day to day operations, cash cycle(s), receivables, and payables process to meet and/or recommend solutions. She partners with Relationship Managers to identify opportunities and provide information on products, services, industry standards, and unique applications.
She's excited to work for GBC as the organization is local and continues to grow fast!
About GBC
Georgia Banking Company (GBC) is a full-service, commercial community bank headquartered in Atlanta, Georgia. GBC's team of veteran bankers know their communities and are focused on leveraging technology to deliver an exceptional service experience to meet the needs of growing businesses and private banking clients. The bank also offers a unique suite of mortgage products to independent mortgage bankers across the nation. Visit GeorgiaBanking.com to learn more.